Marieke de Vries
Marieke de Vries studied Psychology and took part in the Honours Program at the Radboud University Nijmegen. She obtained her Master's degree in Social Psychology (Cum Laude) in 2003, and her Ph.D. in 2008. She currently works as an Assistant Professor in Health Innovation at Radboud University, The Netherlands. Among her main topics of interest are the psychology of judgment and decision making, affect and emotion, intuitive and unconscious processes, and risk perception, with a special interest for the domain of medical decision making (e.g., health innovation, shared decision making, patient decision aids, implementation).

From 2004 to 2008 she worked as a junior researcher and teacher at the Behavioural Science Institute (Radboud University) in Nijmegen and wrote a dissertation, supervised by Prof. dr. Cilia Witteman and Dr. Rob Holland, on the influence of mood states on intuitive and deliberative decision making. In 2008, Marieke was a postdoctoral researcher, working together with Dr. Rob Holland at the Radboud University Nijmegen. From 2008 to 2011, she has been a Senior Researcher in the Psychology of Judgment and Decision Making at the Department of Medical Decision Making of the Leiden University Medical Center, the Netherlands. From 2011-2015, Marieke has been affiliated to Tilburg University. Since 2015, she has been affiliated to Radboud University, institute for Computing and Information Sciences (iCIS) and Behavioral Science Institute (BSI).
Primary Interests:
Emotion, Mood, Affect
Health Psychology
Judgment and Decision Making
Life Satisfaction, Well-Being
Neuroscience, Psychophysiology
Social Cognition
Note from the Network: The holder of this profile has certified having all necessary rights, licenses, and authorization to post the files listed below. Visitors are welcome to copy or use any files for noncommercial or journalistic purposes provided they credit the profile holder and cite this page as the source.
Image Gallery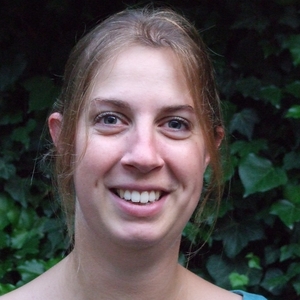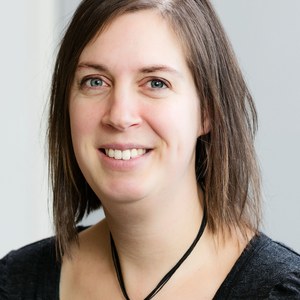 Journal Articles:
Pieterse, A. H.*, & De Vries, M.* (2011). On the suitability of fast and frugal heuristics for designing values clarification methods in patient decision aids: A critical analysis. Health Expectations. doi: 10.1111/j.1369-7625.2011.00720.x *Equal contribution
Wulp, I. van der, Hout, W. B. van den, Vries, M. de, Stiggelbout, A. M., & Akker-van Marle, E. M. van den (2012). Societal preferences for standard health insurance coverage in the Netherlands: A cross-sectional study. BMJ Open, 2.
Pieterse, A. H., De Vries, M., Kunneman, M., Stiggelbout, A. M., & Feldman-Stewart, D. (2013). Theory-informed design of values clarification methods: A cognitive psychological perspective on patient health-related decision making. Social Science & Medicine, 77, 156-163.
Holland, R.W., De Vries, M., Hermsen, B., & Van Knippenberg, A. (2012). Mood and the attitude-behavior link: The happy act on impulse, the sad think twice. Social Psychological and Personality Science, 3, 356-364. doi: 10.1177/1948550611421635.
De Vries, M., Witteman, C. L. M., Holland, R. W., & Dijksterhuis, A. (2010). The unconscious thought effect in clinical decision making: An example in diagnosis. Medical Decision Making, 30, 578-581.
De Vries, M., Holland, R. W., & Witteman, C. L. M. (2008). In the winning mood: Affect in the Iowa gambling task. Judgment and Decision Making, 3, 42-50.
De Vries, M., Holland, R. W., & Witteman, C. L. M. (2008). Fitting decisions: Mood and intuitive versus deliberative decision strategies. Cognition and Emotion, 22, 931-943.
De Vries, M., Holland, R. W., Corneille, O., Rondeel, E., & Witteman, C. L. M. (2012). Mood effects on dominated choices: Positive mood induces departures from logical rules. Journal of Behavioral Decision Making, 25, 74-81.
De Vries, M., Holland, R. W., Chenier, T., Starr, M. J., & Winkielman, P. (2010). Happiness cools the warm glow of familiarity: Psychophysiological evidence that mood modulates the familiarity-affect link. Psychological Science, 21, 321-328..
De Vries, M., Fagerlin, A, Witteman, H., & Scherer, L. D. (2013). Combining deliberation and intuition in patient decision support. Patient Education and Counseling, 91(2), 154-160.
Other Publications:
Holland, R. W., & De Vries, M. (2010). Implicit evaluation as a basis for intuition. In A. Gloeckner and C. L. M. Witteman (Eds.), Tracing intuition: Recent methods in measuring intuitive and deliberative processes in decision making (pp. 123-138). London and New York: Routledge.
Marieke de Vries
6500GL Nijmegen
The Netherlands